Whether you're starting a small business or exploring ways to expand an existing one, a business plan is an important tool to help guide your decisions. Think of it as a roadmap to success, providing greater clarity on all aspects of your business, from marketing and finance to operations and product/service details.
While some owners may be tempted to jump directly into startup mode, writing a business plan is a crucial first step for budding entrepreneurs to check the viability of a business before investing too much time or money. The purpose of a business plan is to help articulate a strategy for starting your business. It also provides insight on steps to be taken, resources required for achieving your business goals and a timeline of anticipated results.
For existing businesses, a business plan should be updated annually as a way to guide growth and navigate the expansion into new markets. Your business plan should include explicit objectives for hiring new employees, market analysis, financial projections and potential investors. The objectives should indicate how business plan can help your business prosper and grow.
It is important to consider two important factors –
Who will the reader be?
For example, if you are interested in raising capital, it is very likely that investors will be your target audience. If you are interested in partnerships or joint ventures, your potential business partners will be your audience.
What do you want their response to be?
Depending on your target audience, focus on the key message you want them to receive in order to get the response you want.
Here are six important reasons why business plan is needed –
Business Plan has Proven to Help Business Grow Faster –
Incorporating a business plan isn't about producing a document that accurately predicts the future of your company. The process of writing your plan is what's important. A business consultant can assist you such process of writing and building a detailed business plan which can help you succeed. Writing your plan and reviewing it regularly gives you a better window into what you need to do to achieve your goals and be successful.
Business planning is about regularly setting goals, tracking your progress toward those goals, and making changes to your business as you learn more about your customers.
Help you make Critical Decisions with Confidence –
As your business keeps growing, some of the problems an entrepreneur will have to figure out when to hire new employees, when to expand to a new location, or whether you can afford a major purchase. 
These are major spending decisions, and if you're regularly reviewing the forecasts you mapped out in your business plan, you're going to have better information to use to make your decisions.
Incorporating Business Plan Minimizes your Risk –
As an entrepreneur, it is obvious that there might be some of that uncertainty when you started your business, but there's a lot you can do to reduce your risk. Creating and reviewing your business plan regularly is a great way to uncover your weak spots—the flaws, gaps, and assumptions you've made—and develop contingency plans. With the business plan available, you can seamlessly adjust your forecasts and make adjustments in your business (marketing, sales strategies, production, inventory) as you learn what works and what doesn't.
Serves as a Foundation for Strategic Planning –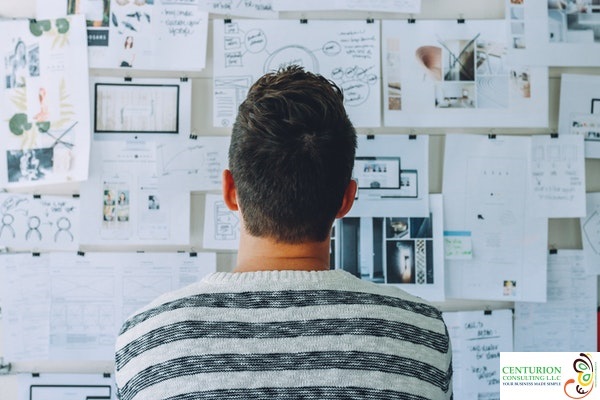 Your business plan is a great place to map how your sales and revenue goals fit with your expense budget. Drawing a clear connection between what you're investing in and the results you hope to achieve will help you make sure that you're setting yourself up for success. A business plan makes it easier to get everyone on your team on the same page. You'll be able to explain, in simple terms, how you think you'll get from here to there.
Seeking Investment for your Business –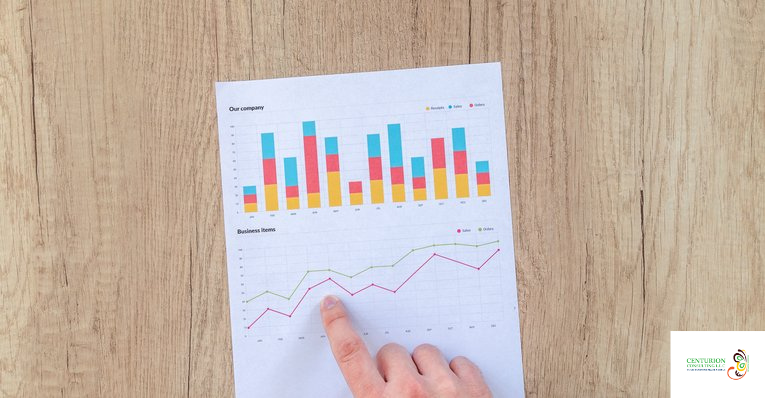 One of the most important parts of managing a business is securing a right investment for your business. In addition to providing a roadmap for progress and a marketing plan, your business plan could also be important in securing funding. Whether you're seeking a credit line from a bank or an influx of capital from investors, a business plan that answers questions about profitability and revenue generation can make the difference between whether or not someone decides to invest – and how much they might choose to invest. A business consultant can provide advice and help build a solid investor's deck to attract more potential investors.
To give your Startup the Best Chance of Success –
Writing a business plan will ensure that you pay attention to the broad operational and financial objectives of your new business and the small details, such as budgeting and market planning. The process will ultimately make for a smoother startup period and fewer unforeseen problems as your business gets up and running. For a better understanding on how to implement a business plan into your business consulting a business consultant can reap long term benefits.
The exercise of budgeting and market planning will help you define your target market, your unique selling proposition, optimum pricing strategies, and outline how you intend to sell and deliver your products to customers. In addition, developing a budget for implementation will assist with determining your startup and operating capital requirements.