The theme of the UAE's largest event, Expo 2020, is "Connecting Minds, Creating the Future." The Dubai Emirate is first in the MENA region to have the honor of hosting this mega event.
The world's largest trade exhibition is expected to bring more than 25 million foreign guests to Dubai from 1st October 2021 to 31st March 2022, boosting commerce across several sectors in the United Arab Emirates (UAE).
Beyond trade, experts say the EXPO has a substantial human development component, with a job and capital creation projected to assist area economies. Construction, e-commerce business, tourism, recreation, and catering are all obvious candidates for economic growth and expansion investment.
How will this affect business?
The UAE has several exciting commercial prospects as a result of hosting the EXPO 2020. Overall, the gathering of nations from all over the world is expected to transform the UAE's market.
The tourism economy in the emirates, especially the food and entertainment industries, would benefit largely.  The travel and tourism industry is projected to rise by 4.9 percent each year  FROM 12.1% of GDP to AED 264.5 billion (USD 72 billion) in 2027, accounting for 12.4% of GDP.
The lodging, food service, and creative industries will all benefit from the increase in tourism. Along with this, logistic companies will supply various sorts of suppliers, retailers, construction firms, and many others benefitting.
People are now more connected than ever before, thanks to improvements in infrastructure such as metro stations, trains, and air and rail facilities. It is beneficial to business-to-person connectivity.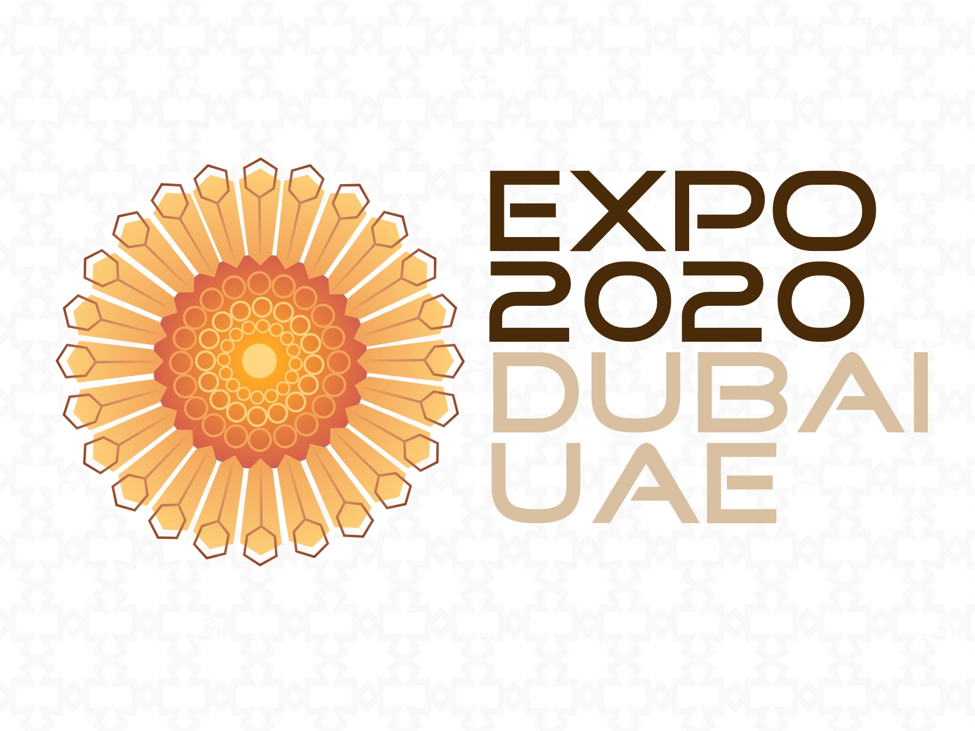 Why should you enroll your business with EXPO 2020?
EXPO 2020 is destined to become an international business platform and a one-of-a-kind platform for marketing any company to a local, regional, or global audience.
More than 80% of EXPO attendees want to expand global trade, hold business events, and organize business missions. EXPO 2020 is a robust platform for breaking into new markets and developing business ties. If you are not sure how to make the most of Expo 2020 you must consider hiring a business consultant or a marketing consultant to ensure you don't miss this opportunity.
The economic impact of EXPO 2020 & Investment opportunities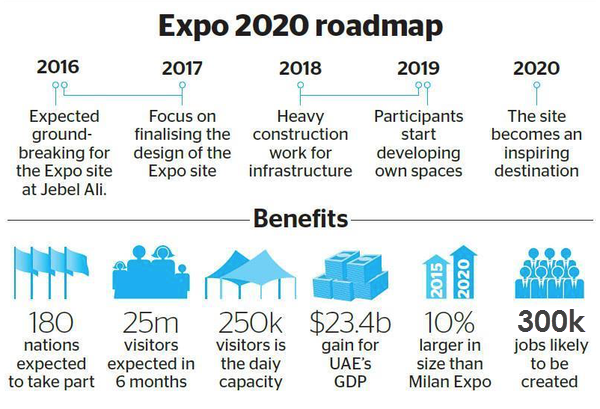 EXPO 2020 will result in more job possibilities in Dubai, with over 275,000 jobs added from now until 2021, generating an estimated AED 71.9 billion in economic effect (USD 19.6 Billion). The majority of these positions will require white-collar workers.
In 2020, FDI capital from reinvestment projects was expected to amount to AED 1.6 billion (USD 440 million). In 2020, 31 investments in Dubai startups received an approximate AED 2.4 billion (USD 650 million) in FDI funding. (source: https://researchkonnection.com/ar/dubai-records-foreign-direct-investment-of-aed-24-7-billion-in-2020/)
The EXPO 2020 would also be a huge relief for Dubai, increasingly making use of its distinctive geographic location while also connecting rising markets in Asia and Africa with established countries in Europe.
Furthermore, as the local and tourist populations and advancement on the EXPO 2020 event grow Dubai offers humongous business opportunities in various sectors. It includes sectors like Education, Real Estate, Retail, Hospitality, and Logistics, particularly in Dubai Land and Dubai South, the city's newest mixed-use advancements.
Benefits of EXPO 2020 for your business
EXPO 2020 seeks to collaborate with companies that have demonstrated contributions to sustainable development while embracing innovation and human growth. Many businesses worldwide are preparing to setup business in the UAE and take advantage of the prospects presented by this world expo.
Listing your company in the Expo 2020 Online Marketplace (OMP) is one of the ways you can promote your SME. OMP presently has over 38,000 registrations from 151 countries.
1) Boost your brand's visibility
Because the UAE was the first nation in the MENA area to host a World Expo, its global presence has grown almost unstoppable. The good news is that it incorporates homegrown enterprises that continue to thrive in domestic and foreign markets, into its global strategy.
The event is projected to promote practically all industries, including educational, medical, manufacturing, commerce, leisure, real estate, construction, and information technology. Expo 2020 is a worldwide platform that can help you enhance your brand exposure.
2) Find new partners and investment opportunities
Heavy investment decisions by multinational brands are expected to be announced at the Expo 2020 Dubai. Global companies will be looking at establishing branches in the Emirates and access the local market. This presents opportunities for SME's who have established business for those wanting to enter the UAE market.
2020 is expected to benefit startups as individuals from all over the world will be looking for new business opportunities. New business opportunities by way of strategic alliances, collaborations, franchises will open new avenues for SME's in the UAE. Throughout that the expo period and even after, you may expect a growing list of prospects for your services and products.
3) Find new prospects and customers
There is no doubt that Expo 2020 is expected to generate a large amount of revenue for startups and SMEs. With an estimated that 25 million visitors expected in Dubai, business possibilities abound practically everywhere, and startups and SMEs will have more than enough opportunities to seek the attention of the populace each of whom will be keen to go back with some memories of this mega event. It is a good time to leverage your products and services, innovate, package products, do marketing tie-ups and stretch a little to increase your reach among your target market.
SMEs will find new networking avenues hence find more ways to not only start or grow business but also to become more tech savvy thanks to some of the best technologies from around which will be showcased at the Expo 2020. This will help SMEs to develop and sustain a competitive edge.
The exposition's long-term influence is also expected to impact business decisions for years to come.
Are you looking to make the most of the opportunity – Expo 2020?

At Centurion Consulting LLC, we work with you and help you professionally manage and grow your business. Our in-house team of experts can recommend relevant strategies, create a business success plan and execute the strategy. Moreover, as a leading business consultant in the UAE, we offer end-to-end business consulting services. Set up a 45 min free online or offline consultation with our experts to learn more!